Career
Enhancing Organizational Success and Employee Potential with Corporate Training
14 September 2023 by Alifia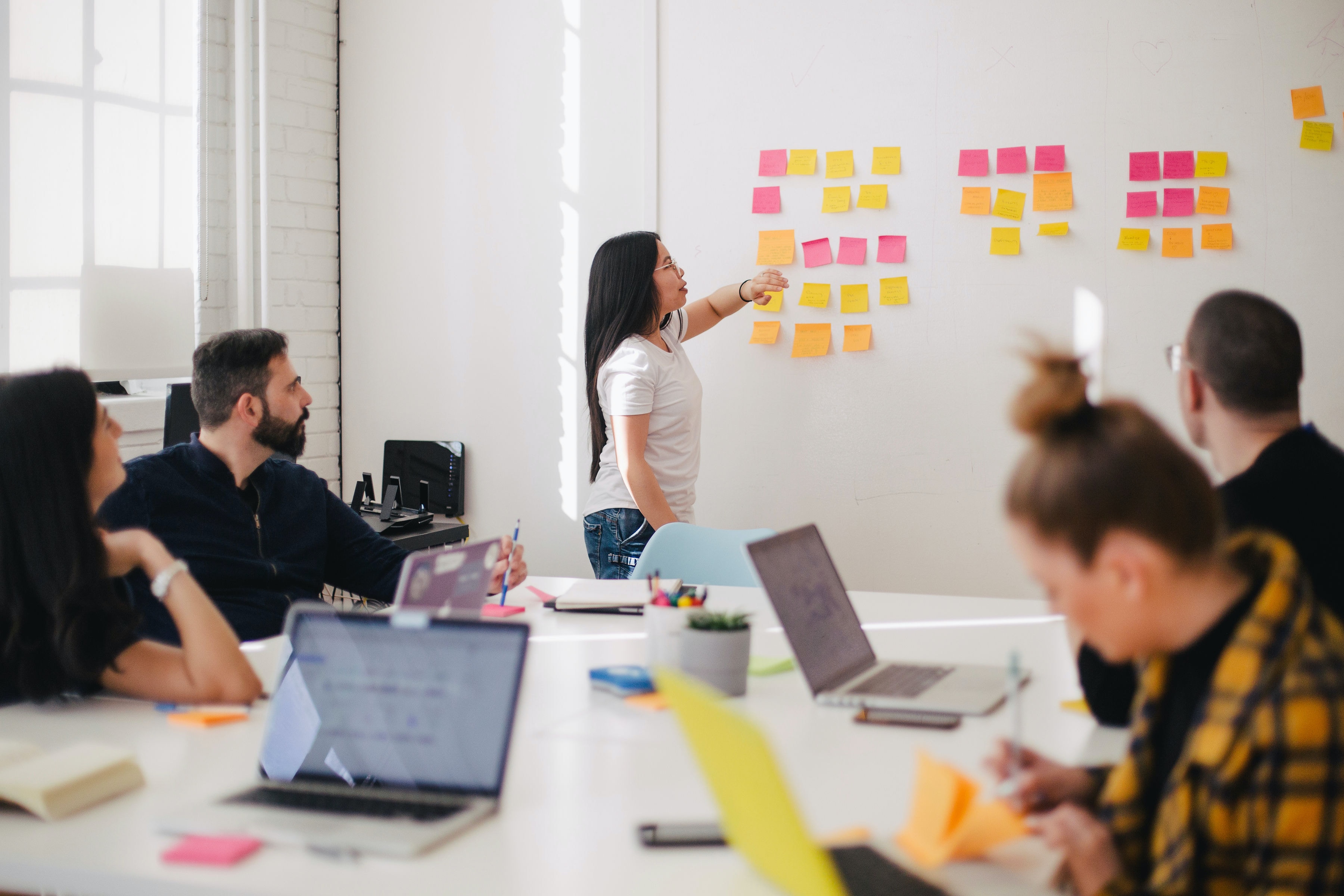 In this fast-paced world where companies need to keep up with the latest tech, corporate training becomes mandatory.
As an employer, investing in your employees is necessary. For instance, upskilling your team can broaden their skill range. In an age where technology is evolving constantly, the challenges and consumers' demands also increase. Facing these problems, a well-prepared team can come up with clever problem-solving.
Additionally, the LinkedIn 2023 Workplace Learning Report stated that people tend to consider the opportunities to learn and develop new skills when searching for a job. They are more likely to resign if they feel stuck in their current companies.
This is why corporate training is more than improving employees. This article will explore more about it.
What is Corporate Training?
Corporate training is an informative activity provided by companies to train their employees. It's usually done to close the skill gaps or improve certain aspects of the organization.
Typically, employees don't have to pay for the training cost. They only have to attend their preferred training prepared by the company's HR or the Learning and Development department.
Depending on the organization's type and size, a company might have more than one corporate training program. For example, almost every company has orientation and onboarding training for new employees. For companies that work with toxic chemicals or other hazardous materials, they must also have safety training programs.
Why Corporate Training is Necessary
Companies need corporate training to upgrade employees' knowledge and abilities. Corporate training is also important to maintain the company's quality standards.
Moreover, in a time like this, when technology advances very rapidly, companies need to stay relevant and keep up with the changes. With all the new machines and software that keep updating, companies need to ensure that it is all utilized effectively and all employees are able to operate these new technologies.
Additionally, well-trained employees will make sure that the company operates smoothly. For example, to create a respectful, collaborative, and efficient company culture, managers can enroll in conflict management programs or unconscious bias programs. These kinds of training that focus on soft skills are as important as the one that focuses on hard skills.
Benefits of Corporate Training
Employees are the powerhouse of any business. Increasing their skill sets and knowledge will boost the company even more. Here are three reasons why you should start arranging corporate training for your employees.
Increasing Efficiency
Corporate training programs that focus on technical skills development will make sure your employees stay up to date with the latest processes and technology. When you have competent employees, the workflow in your company will be more accurate and streamlined. When a problem arises, they will be able to solve it more creatively and effectively.
Increasing Motivation
Corporate training can also help employees improve their soft skills. For instance, training programs that focus on team training will cover topics like team collaboration and team productivity. When your skilled team can work together and create a positive work environment, it will increase employees' motivation.
Increasing Employee Satisfaction
By investing in your employees' skillsets with high-quality corporate training, your employees will feel that they hold important values for the company. Employees who feel valued will be loyal and more likely to stay in the company longer than those who don't. This way, you don't have to worry about employee turnover. It will be a good thing for your company because recruiting new employees every certain period can be expensive and time-consuming for companies.
Things to Avoid in Corporate Training
There's no doubt that corporate training is essential for businesses. However, employees often associate corporate training with boredom and outdated presentations. According to BetterUp, there are four possibilities that make employees feel this way.
Misalignment with Employee Needs
Employees won't see the value of attending corporate training programs if they think the information given to them is not relevant to their needs. As an employer, you have to arrange seminars or workshops that align with employees' positions in the organization. Make sure the training material catches up to the latest technology that your employees use daily.
Poor Timing
It's indeed impossible to make a training schedule that fits everyone's schedule. Yet sometimes corporate training sessions occur during an important period that can disturb employees' working flow. You need to avoid this. If not, employees might feel obligated to attend the training, thinking they can be more useful elsewhere. This will be ineffective.
Information Overload
Companies need to avoid providing training where the facilitator wants to unpack as much information as they can in each session. Nobody likes to be overloaded with knowledge in a short time. Aside from making your employees burnt out faster, this method is also ineffective. Your employees won't learn all the materials given to them, because they don't have time to process and understand them.
Outdated Training Methods
Today is not the age to do boring presentation slides with each slide filled with texts. Not only is it dull and boring, but it's also impractical because your employees will feel demotivated. Using fun methods like gamifying the materials, doing group exercises, or puzzles can help. Fun learning methods can break the tension and make employees able to learn better.
Conclusion
In the end, it's still the companies' choice whether to set up corporate training programs for their employees. However, considering how fast the world is progressing, there's always the risk of getting left behind by your competitors. Enrolling your employees in corporate training is the first step to prevent it from happening.